We don't stop needing fellowship when we become adults, so Good Shepherd helps to keep faith alive with fellowship groups for women, men, seniors, and more!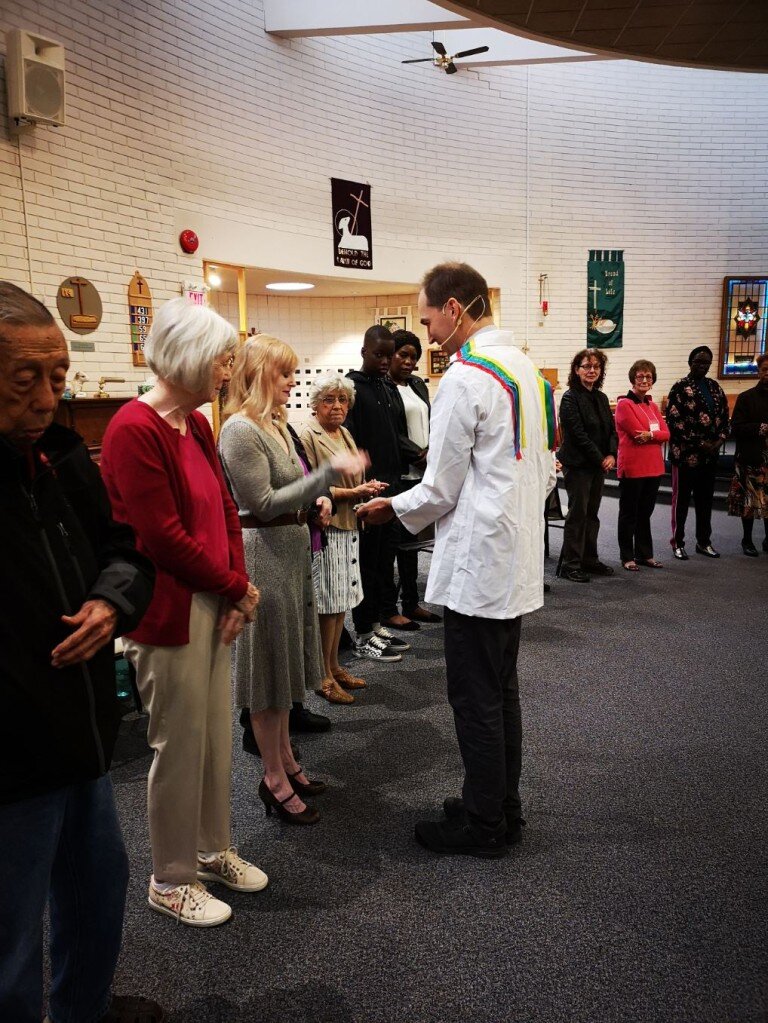 A community of women built on the foundation of support, fellowship, and service to our greater church. We maintain the Upper Hall kitchen, financially support the mission of the church, and more! Our meetings are the first Tuesday of each month at 7pm.
Real Anglican Men Meeting Socially is an opportunity for men (and men-in-training) in the parish to gather for breakfast on the third Saturday of each month. We also host barbecue lunches in summer, plus wild whist nights throughout the year. The funds we raise support youth attending camps, VBS, and diocesan events of all kinds!
A weekly social gathering fueled by caffeine and good conversation.
Wednesdays at 10am.
On the 2nd and 4th Tuesdays of each month, we gather at 1pm for a social hour of painting, drawing, and more. Come share your creations with us!
Are you a card sharp? Then join us the third Saturday of each month for a wild whist night. All proceeds benefit missions funded by the RAMMS. Wild Whist is on summer hiatus and will return in the fall.
Thursday afternoons at 1pm, we gather for a chat and a sew in the narthex. All are welcome! Crafty Crafters will take a summer hiatus at the end of June and return in the fall.